Deer Lodge Centre
Accessing the Centre
Please use the main entrance facing Portage Avenue to enter the building.
---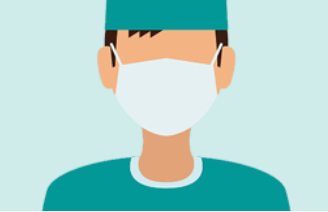 COVID-19 Updates
Check here daily for COVID-19 Updates related to Deer Lodge Centre.
Updated: November 18, 2021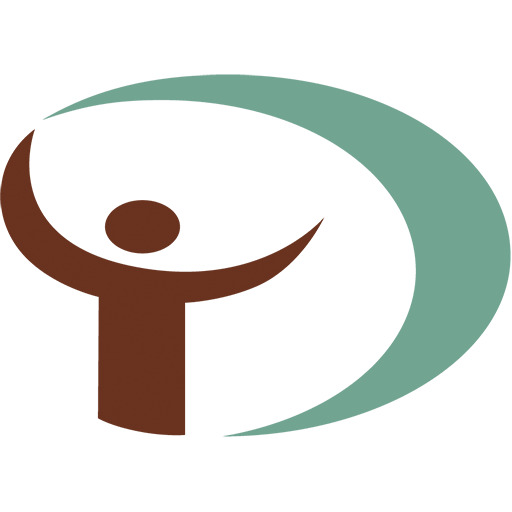 DLC News and Updates
Check here for centre-wide news and information.
Updated December 3, 2021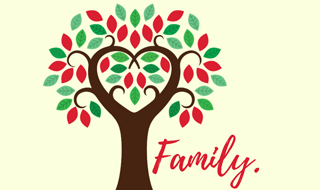 Guidelines for Visiting at DLC
Click on the link below for information on visiting options at Deer Lodge Centre. We hope to see you soon!
Updated: November 15, 2021
---
Traditional Territories Acknowledgement
Deer Lodge Centre is located and provides health services on original lands of Anishinaabeg, Cree, Oji-Cree, Dakota, and Dene Peoples, and on the homeland of the Métis Nation. We respect the Treaties that were made on these territories, we acknowledge harms and mistakes, and we dedicate ourselves to move forward in partnership with First Nation, Métis and Inuit people in a spirit of reconciliation and collaboration.
---
Our Visitation Guidelines Are Changing on Nov. 15, 2021
Throughout the pandemic we have made every effort to keep patients, residents and staff safe while recognizing how important visitation is to their well-being. With the increasing number of COVID-19 cases in the community it is time again to increase the protection of patients and residents at the Centre.
---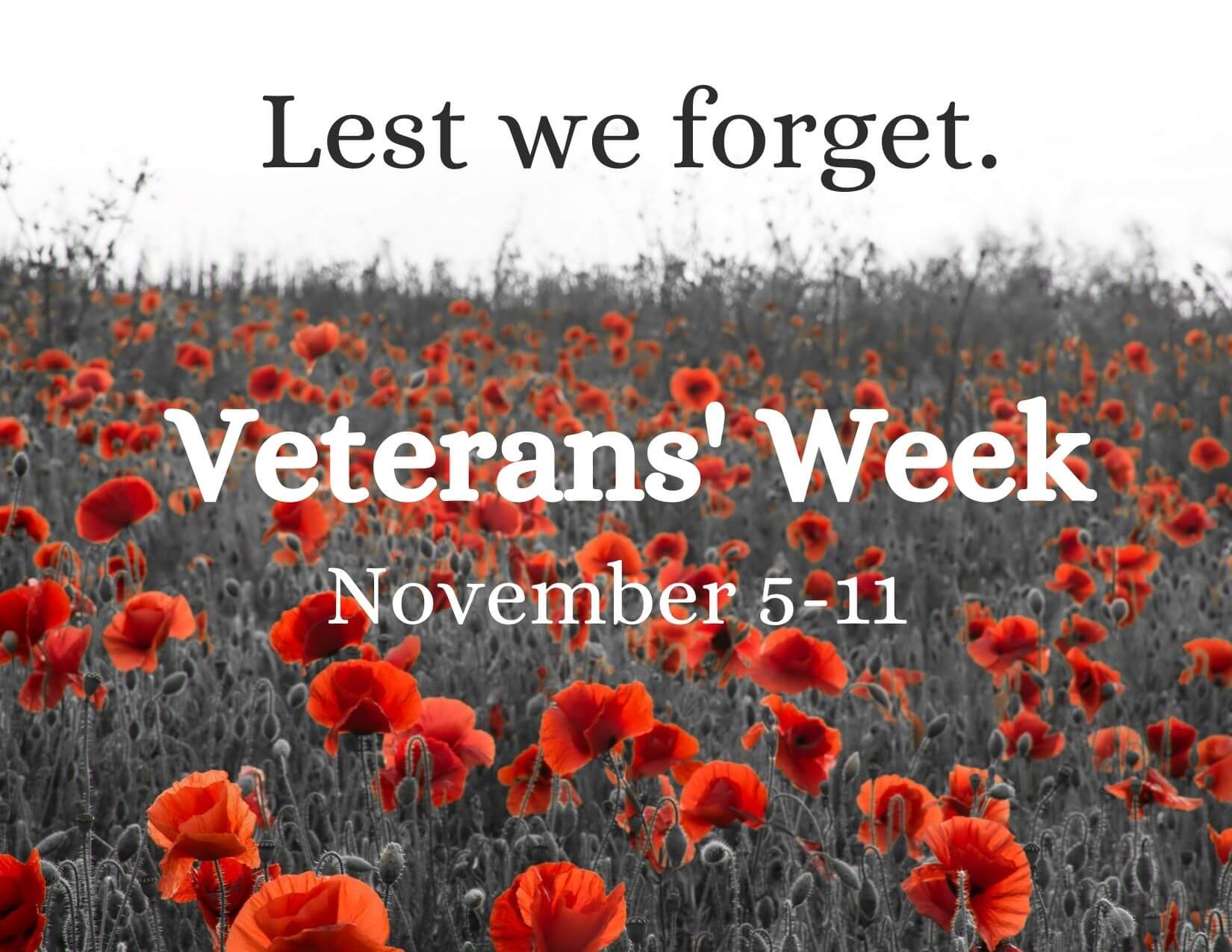 Remembrance Day – November 11, 2021
Deer Lodge Centre will be honouring the lives of those lost to war and military conflict as well as paying tribute to the Veterans living at the Centre on November 11, 2021 at 2:15pm. The pandemic is preventing us from meeting together in large gatherings however, preparations have been made to safely gather Veterans and their spouses in the Large Life and Learning Centre (LLC) and in the Worship Centre for a live service (broadcasted from the Worship Centre to the Large LLC).
---
Schedule a Visit in our Indoor Visitation Centre (IVC)!
The IVC is available for use by friends and family of all patients and residents at DLC. Friends and family can schedule a visit in the IVC by calling the Patient & Resident Inquiries Hotline at 204-833-1760 and select the Indoor Visitation Centre option.
---
Shop at the Dancing Bear Gift Shop!
Whether you are looking to buy something for a resident, patient, a family member or yourself, you will certainly find a wide variety of unique and thoughtful items to choose from. The Dancing Bear Gift Shop features items such as plush toys, jewelry, watches, personal accessories and clothing, greeting cards, seasonal decorations, gifts for home and garden, toiletries and snacks.
Our Gift Shop is operated by dedicated members of the Auxiliary. Proceeds from the revenues generated are donated back to the Centre to support resident and patient care.
Gift Shop hours are currently Monday – Friday from 12:00pm – 4:00pm.
---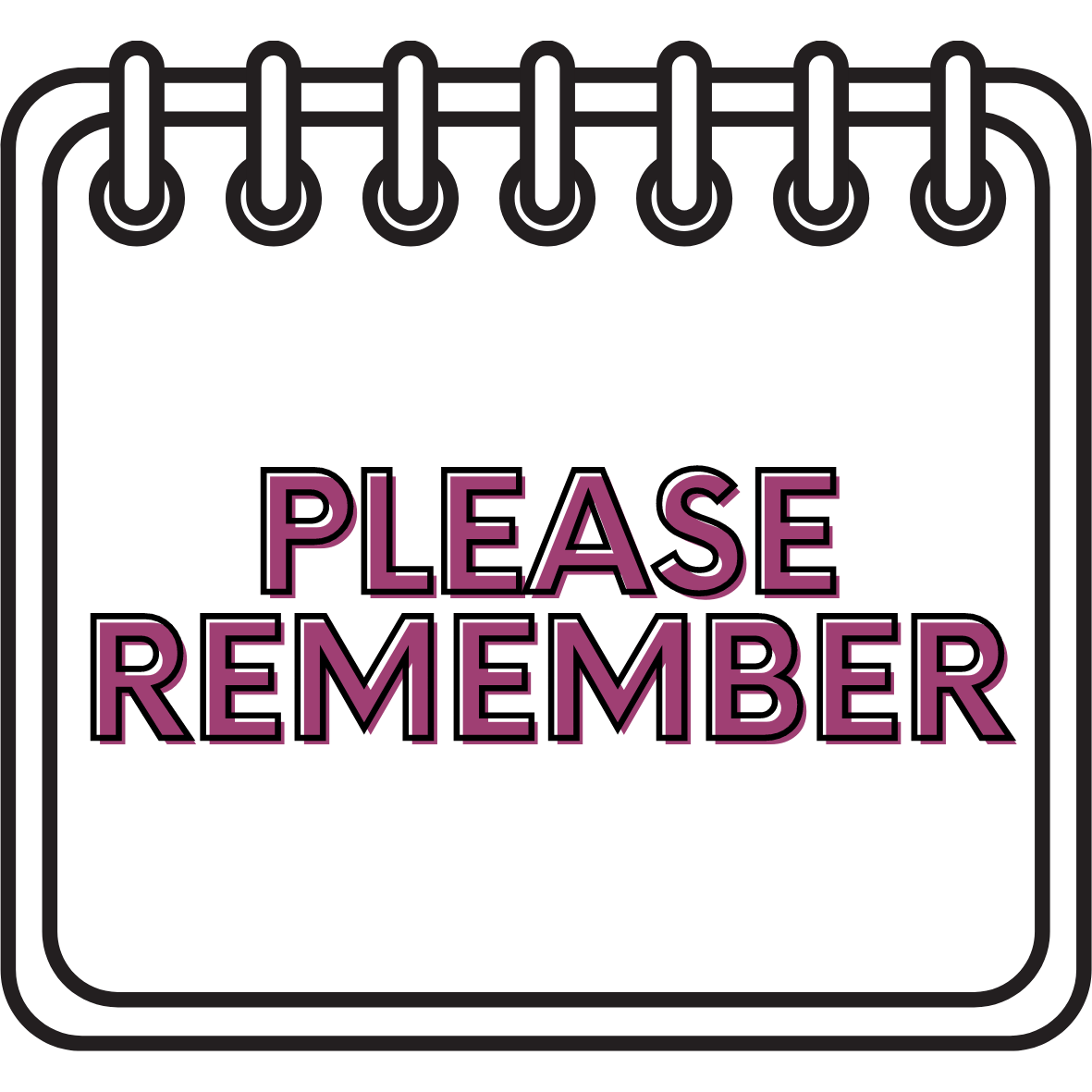 At Deer Lodge Centre:
Everyone is required to wear a mask even when visiting outside.
Only screened, fully vaccinated Visitors may visit with patients and residents in and around the centre including outside.
If you are outside and remove your mask when visiting, you must be at least 6 feet away from others.
Go to our Visitation Guidelines page for more information on how you can help make visiting safe for everyone.
---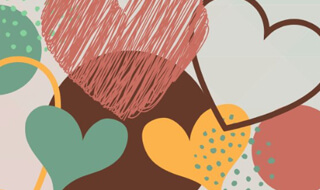 Send Well Wishes
Please send electronic notes of encouragement to your loved ones through our "Well Wishes" Program.
---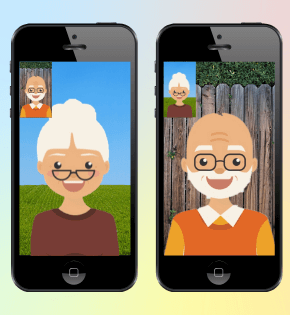 Family Connect Program – Virtual Visits
Deer Lodge Centre is pleased to offer Virtual Visits for friends and family who are not able to visit in person. Our Recreation Facilitators have been doing a great job helping our patients and residents get connected with their loved ones and are available to help you set up your visit at a time that works for everyone.
---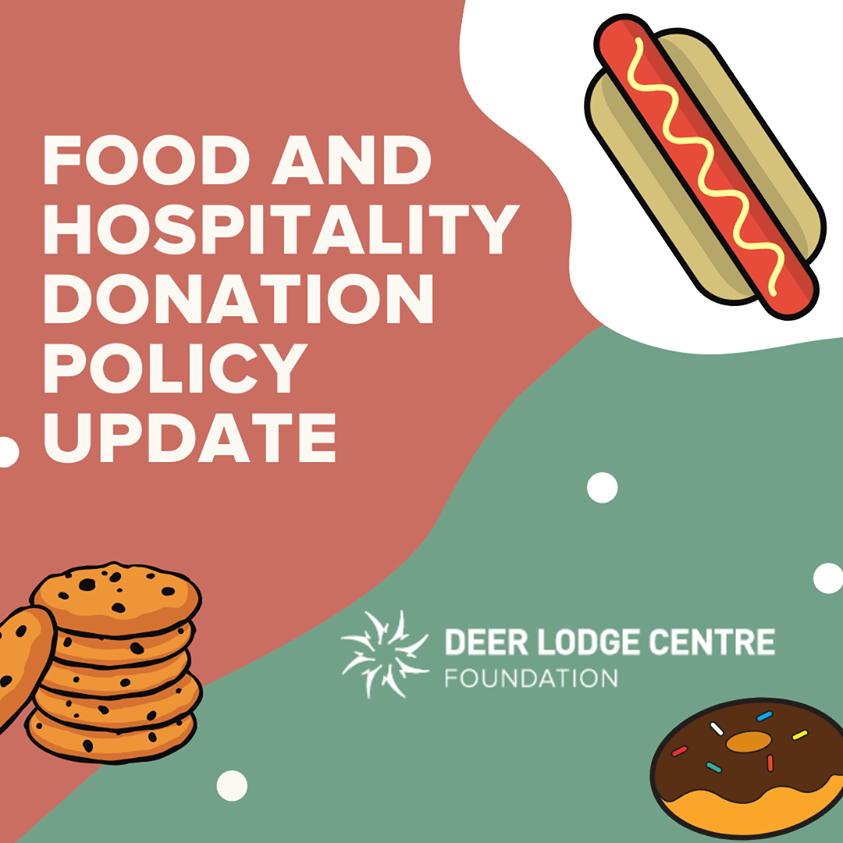 A note from Deer Lodge Centre Foundation
We're happy to announce that we've developed a procedure for safely receiving food and treat donations for our staff! Those who wish to express their gratitude through donations of this nature can do so by checking out our Food & Hospitality Donation Policy and contacting DLC Foundation Executive Director Nicole LaTourelle in advance at nlatourelle@deerlodgefoundation.ca.
Thank you so much to everyone who has reached out to us in generosity during these unusual times. We appreciate you!
---
About Deer Lodge Centre
Deer Lodge Centre is a 418 bed Rehabilitation and Long Term Care facility that provides a variety of inpatient, outpatient, residential and outreach programs.
Deer Lodge Centre (DLC) as part of the Winnipeg Regional Health Authority provides health services to adults with complex needs in the areas of Rehabilitation, Chronic Care, Dementia Care, Mental Health and Bariatrics. The programs and services offered at DLC support the needs of clients in a variety of care settings including inpatient programming, outpatient clinics and residential care. DLC has a long and proud history of caring and an ongoing commitment to the health care needs of Canadian Forces and Veterans.