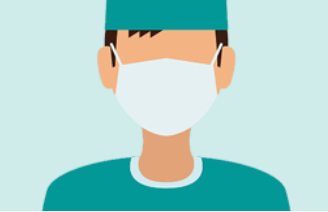 COVID-19 Updates & Information
Check here daily for COVID-19 related updates at Deer Lodge Centre.
---
COVID-19 Information
---
COVID-19 Active Case Status at DLC
August 9, 2021
There are currently no active cases of COVID-19 at Deer Lodge Centre
---
COVID-19 Vaccine
January 26, 2021
Everyone at Deer Lodge Centre was very excited to roll-out the first round of COVID-19 immunizations of Personal Care Home Residents and Chronic Care Patients on January 26, 2021!
The second dose of the vaccine is set to be provided beginning February 17, 2021. If you have any questions or concerns, please read the factsheets posted below or contact your unit Manager or Clinical Resource Nurse.
Please check the Province of Manitoba COVID-19 Vaccine Website for the most up to date information about the vaccine and other plans for immunization of Manitobans.
COVID-19 Vaccines Public Health Factsheet
COVID-19 Vaccine Adverse Reactions Factsheet
---
DLC COVID-19 Asymptomatic Testing Pilot Project
December 17, 2020
The health and safety of our personal care home residents, and the staff who care for them each and every day, is a top priority. Since the spring, we have implemented a number of precautions to protect your loved one.
Beginning December 21, 2020, our facility will be one of three Manitoba Sites participating in a pilot project that will examine the benefits of asymptomatic surveillance testing of staff working in Manitoba PCHs.
This pilot will use the Abbot Panbio COVID-19 rapid antigen test and will test staff that are showing no symptoms of COVID-19 and have no known exposure to the virus.
As a participating facility, we encourage all staff to take part in this important initiative. Participation is voluntary and staff will be tested once per week.
Read full memo for more details…
Manitoba Backgrounder – Q&A Asymptomatic Testing in PCHs
---
See older COVID-19 related posts…
---
Access to the Centre
Accessing the Centre
Effective Wednesday May 19, 2021, Designated Visitors can return to entering DLC through the main entrance facing Portage Avenue.
Visit the WRHA or Province of Manitoba websites for information and resources related to COVID-19.
---
Single Site Staffing for Personal Care Homes
Shared Health Manitoba Letter to PCH Residents and Families re: Single Site Staffing
At the direction of the Provincial Public Health Office, Deer Lodge Centre will implement a "single-site staffing model" for nursing and support staff on our Personal Care Home Units beginning May 1, 2020. If you would like to learn more about the "single-site staffing model", please read the letter above from Shared Health Manitoba.