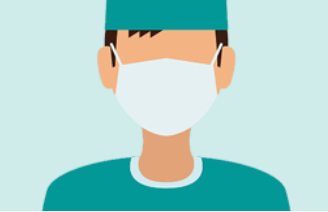 COVID-19 Updates & Information
Check here daily for COVID-19 related updates at Deer Lodge Centre.
---
COVID-19 Information
---
COVID-19 Active Case / Outbreak Updates
February 23, 2021
Below is an overview of the current status of Patients, Residents & Staff who have tested positive for COVID-19 (to date above) along with the outbreak status of the associated unit(s):
Mobile users may have to scroll horizontally to view all information in the chart below.
Unit
Program
Outbreak
(yes / no)
Active Patient / Resident Cases
Associated Patient / Resident Deaths
Active Staff Cases
Tower 6
Personal Care Home
Yes
0
0
0
On behalf of Kevin Scott, Deer Lodge Centre's COO, and all of the staff and physicians at DLC, we extend our deepest condolences to the families who have been impacted by the passing of their loved one. Please be assured our team is working around the clock to contain the virus and to provide the safest possible environment for patients, residents and staff.
Outbreak protocols have been implemented at DLC to ensure the ongoing protection of patients, residents, staff and visitors. Anyone potentially exposed is being identified and directed to self-isolate and, if necessary, will be tested as we investigate the origins of the transmission.
To help stop the spread of COVID-19, the following measures have been implemented at DLC:
Suspension of new patient admissions to Personal Care Home Units.
Visitation to all units is limited to one designated visitor per resident.
These measures continue:
Enhanced environmental cleaning and disinfection of high touch surfaces.
Ensuring the proper use of Personal Protective Equipment, including donning and doffing of equipment.
Ensuring physical distancing on units and common areas.
Promoting proper hand hygiene practices.
Our site remains open and all other units and departments are operating as they have been previously.
If you recently visited the facility and have questions or concerns about your own health, please contact Health Links-Info Santé at 204-788-8200 or toll-free 1-888-315-9257.
We would like to assure the community we are doing everything we can to contain the transmission of COVID-19 at our facility. Our efforts continue to keep patients, staff and our community safe.
Regular updates will be provided on this web page as the situation unfolds.
Jan. 6, 2021 – T6 Outbreak Notification Letter
Jan. 27, 2021 – T6 Outbreak Update Letter
---
Vaccine Delay – 2nd Dose
February 16, 2021
Due to snow storms in the United States the shipment of COVID-19 vaccines for the second dose for Chronic Care patients and PCH Residents is being rescheduled to Feb 23rd. The delay has affected other Sites in the Winnipeg Region, however full vaccination of patients and residents will be completed next week. Families with questions or concerns can contact the Patient/ Resident Inquiries Hotline at 204-833-1760 or email at info@deerlodge.mb.ca. Thank you for your patience.
---
COVID-19 Vaccine
January 26, 2021
Everyone at Deer Lodge Centre was very excited to roll-out the first round of COVID-19 immunizations of Personal Care Home Residents and Chronic Care Patients on January 26, 2021!
The second dose of the vaccine is set to be provided beginning February 17, 2021. If you have any questions or concerns, please read the factsheets posted below or contact your unit Manager or Clinical Resource Nurse.
Please check the Province of Manitoba COVID-19 Vaccine Website for the most up to date information about the vaccine and other plans for immunization of Manitobans.
COVID-19 Vaccines Public Health Factsheet
COVID-19 Vaccine Adverse Reactions Factsheet
---
DLC COVID-19 Asymptomatic Testing Pilot Project
December 17, 2020
The health and safety of our personal care home residents, and the staff who care for them each and every day, is a top priority. Since the spring, we have implemented a number of precautions to protect your loved one.
Beginning December 21, 2020, our facility will be one of three Manitoba Sites participating in a pilot project that will examine the benefits of asymptomatic surveillance testing of staff working in Manitoba PCHs.
This pilot will use the Abbot Panbio COVID-19 rapid antigen test and will test staff that are showing no symptoms of COVID-19 and have no known exposure to the virus.
As a participating facility, we encourage all staff to take part in this important initiative. Participation is voluntary and staff will be tested once per week.
Read full memo for more details…
Manitoba Backgrounder – Q&A Asymptomatic Testing in PCHs
---
See older COVID-19 related posts…
---
Access to the Centre
Accessing the Centre
We're changing our Visitor Entrance location. Effective Thursday February 11, 2021, ALL VISITORS will now enter Deer Lodge Centre through the Day Hospital doors which are located on the east side of the building (off the Visitor Parking Lot).
Visit the WRHA or Province of Manitoba websites for information and resources related to COVID-19.
---
Single Site Staffing for Personal Care Homes
Shared Health Manitoba Letter to PCH Residents and Families re: Single Site Staffing
At the direction of the Provincial Public Health Office, Deer Lodge Centre will implement a "single-site staffing model" for nursing and support staff on our Personal Care Home Units beginning May 1, 2020. If you would like to learn more about the "single-site staffing model", please read the letter above from Shared Health Manitoba. You may also call the Patient & Resident Inquires Hotline at 204-833-1760 for general inquires related to DLC.