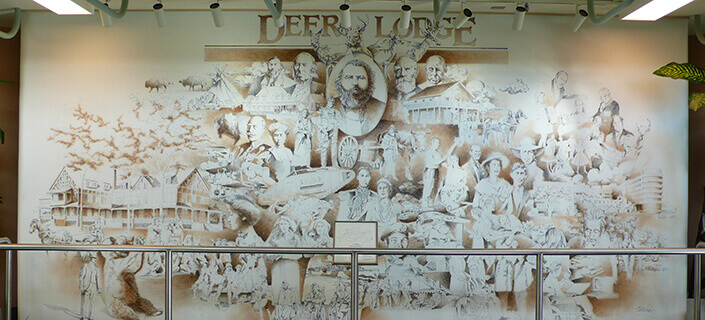 About Deer Lodge Centre
Why do we exist; what drives us; what do we believe in?
At Deer Lodge Centre we believe in making a difference. Making a difference by nurturing potential, exploring possibilities and delivering compassion. It's who we are and it's what "Making Lives Better" means to us.
How do we accomplish this?
The way we make lives better is by:
being client/ family centred
treating all individuals with dignity and respect
seeking opportunities to enhance care, caring and quality of life
collaborating with one another towards a shared vision
investing in the spirit, talent and skill level of our staff
What do we do?
Deer Lodge Centre supports adults with complex needs by providing:
older adults with rehabilitation
specialized care for chronic health conditions
dedicated programing for dementia care
a long term care living environment for Canadian Veterans
out-patient community programs and services
Deer Lodge Centre Model of Client Centred Caring
All DLC staff and departments work together with the client and family along the health continuum. Staff provide core value care regardless of the clinical picture and look for opportunities to nurture potential, explore what is possible and deliver compassion; whether our clients and families are with us for a short time, a long time or if they are entering a period of needing end of life care.