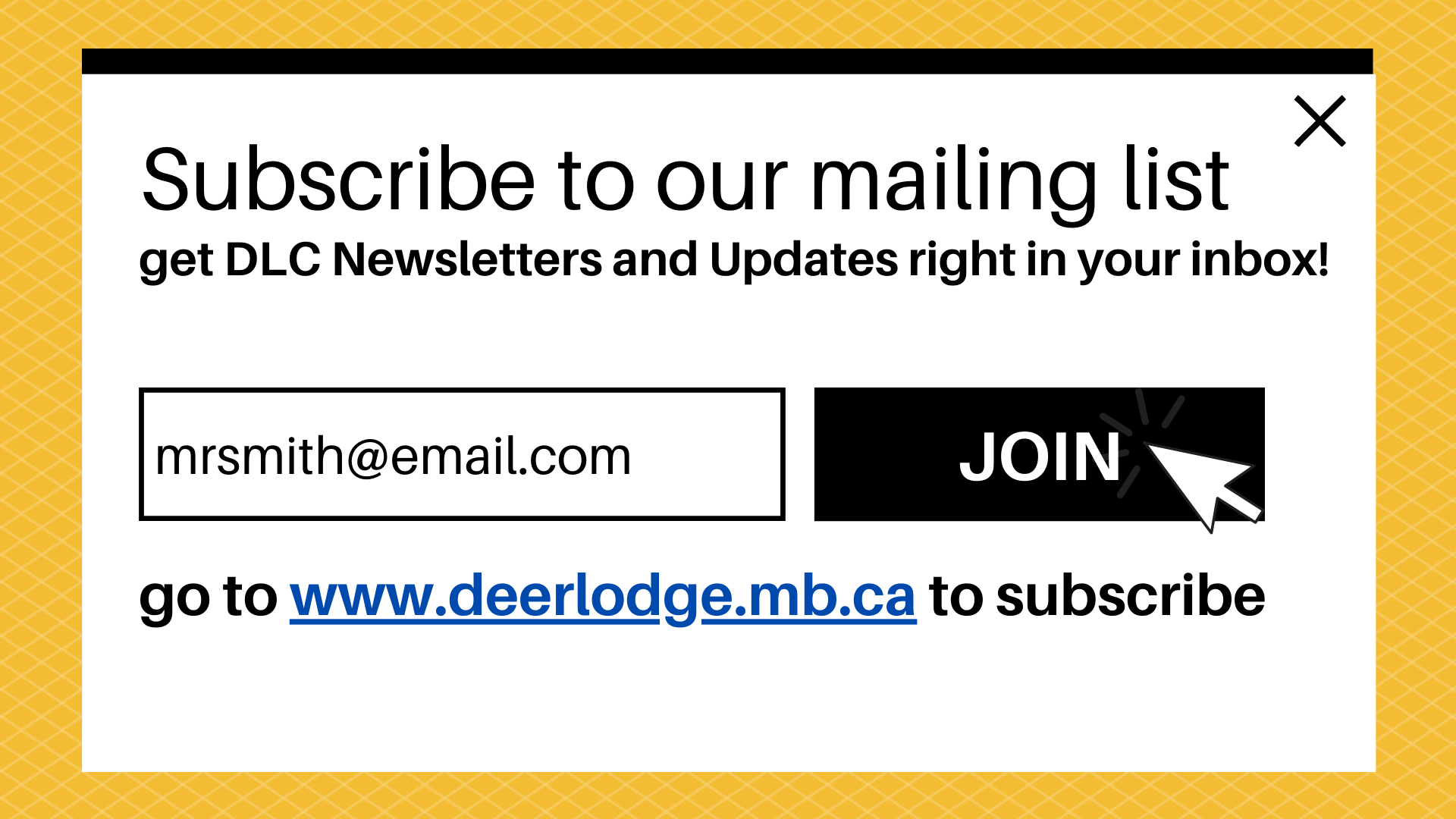 ---
It's back!!
The DLC Foundation Summer 50/50 Draw is back will be running until August 31, 2021! You can win big and help our Foundation raise funds that support patient and resident care by getting your tickets today! www.deerlodgecentrefoundation.com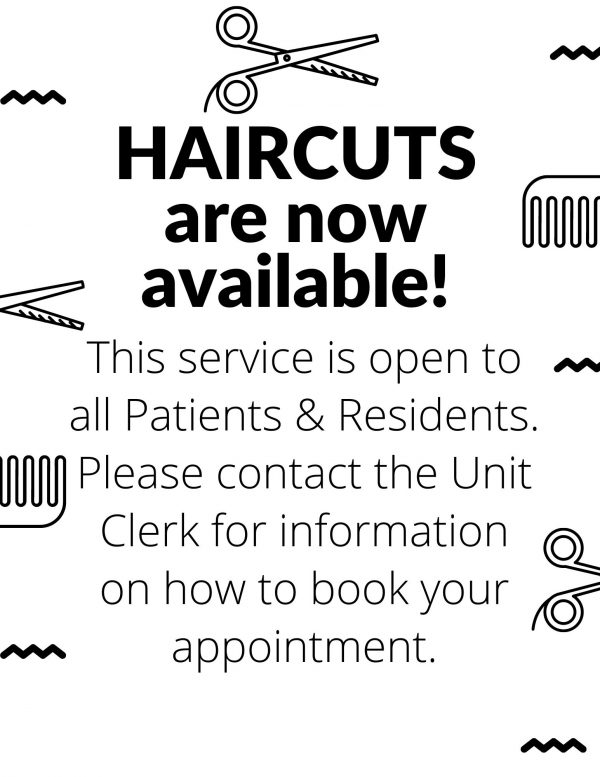 The Indoor Visitation Centre Hours of Operation are Changing
June 14, 2021
Visiting hours in our Indoor Visitation Centre (IVC) will be changing effective June 21, 2021. Please go to the Indoor Visitation Centre page for details of the change and for information on how you can schedule a visit in the IVC.
---
DLC Pharmacy Team Wins Innovative Practice Award
June 9, 2021
Congratulations to Deer Lodge Centre pharmacists Dieu Huynh, Jackie Jobin, Alanna McNaught, Grazia Prochazka, Wendy Simoens and Pat Honcharik on winning the Innovative Practice Award from the Canadian Society of Hospital Pharmacists (Manitoba Branch).
The team won the award in recognition of their project, "Implementation of Interdisciplinary Medications Reviews on Chronic Care Units at DLC", which implemented medication reviews to address the complex medication needs of DLC's chronic care unit patients.
As Pat Honcharik, Regional Pharmacy Manager with the WRHA Pharmacy Program, explains, "Those that work in chronic care know the complex medical issues, medication regimes and care needs that exist for these patients is multifaceted. Recognizing a need for a more formalized process for on-going management of these individuals, this project was endorsed by both prescribers and nursing staff. The reviews are being completed every three to six months, or as determined by the prescriber, and have been met with much success. Regular medication reviews help to maintain the very best quality of life possible for our chronic care patients and have led to fewer adverse reactions due to medications. This in turn reduces healthcare costs and transfers to acute care."
Please join us in congratulating the pharmacists at DLC on their well-deserved award. To read more about the DLC pharmacy team, and a number of other CSHP award winners, click here to see the most recent edition of the CSHP's Pharmashare newsletter.
---
---
COVID-19 Vaccine
January 26, 2021
Everyone at Deer Lodge Centre was very excited to roll-out the first round of COVID-19 immunizations of Personal Care Home Residents and Chronic Care Patients on January 26, 2021!
The second dose of the vaccine is set to be provided beginning February 17, 2021. If you have any questions or concerns, please read the factsheets posted below or contact your unit Manager or Clinical Resource Nurse.
Please check the Province of Manitoba COVID-19 Vaccine Website for the most up to date information about the vaccine and other plans for immunization of Manitobans.
COVID-19 Vaccines Public Health Factsheet
COVID-19 Vaccine Adverse Reactions Factsheet
---
Thank You, Good Job – A Tribute to Manitoba Health Care Workers
December 23, 2020
The following message and video is from the Shared Health Manitoba Communications:
Now more than ever, we want to thank our health care workers. You have answered our call through the unprecedented challenges of this year. You have showed up every day to care for those in need. And we thank you for your care, compassion and sacrifice. We know this journey has been difficult but we are confident that better days are coming.
2020 has been marked with personal and community sacrifice but there are also many uplifting stories of hope, love and generosity. Manitobans have met the demands of 2020 with kindness and empathy and we want to remind you just how much your contributions mean to people each and every day.
With gratitude.
Merry Christmas from DLC Foundation and DLC Patients, Residents and Staff!
December 22, 2020
Medisystems Medication Distribution System Update – Personal Care Home Units
December 1, 2020
Riverview Health Centre, Deer Lodge Centre and the WRHA's Pharmacy Program determined earlier this year that the medication distribution system for residents in all licensed personal care home beds in those two facilities would be changing, to align with the standard of pharmacy services in place for PCH beds across Manitoba. The previous medication distribution model at these sites did not align with the majority of PCH beds provincially.
As a result, PCH beds at Riverview Health Centre (on Dec 1) and PCH beds at Deer Lodge Centre (on Dec 3) will convert to a multi-dose pouch packaging, external pharmacy provider. All other PCHs in Winnipeg already receive their pharmacy services through this provider. This planned change is aligned with the preferred drug distribution model for the long-term care population in Manitoba. The model is designed to reduce nurse medication pass time and improve medication safety.
In 2018, the majority of PCHs in the province transitioned to a multi-dose pouch packaging service. Once the change has been implemented at DLC and RHC, all Winnipeg PCHs will have transitioned to this standardized model for drug distribution.
There will be no disruption of pharmacy services to residents during this transition. The on-site pharmacies at both DLC and RHC will remain open, and will continue to provide service to the non-PCH beds at each facility. The change affects only their PCH beds.
Coverage of residents' medications will be transitioned to the Provincial PCH Drug Benefit List, which is consistent with the medication coverage in the other personal care homes in Manitoba. In preparation, residents currently prescribed products where coverage will change during the transition have been identified. The health care teams at RHC and DLC have had conversations with residents and/or their families to discuss these changes and their options, such as alternative treatments, private insurance or personal payment.
Some prescription medications require special application for exception drug status (EDS) with Manitoba Pharmacare. Prescribers and pharmacists at RHC and DLC are currently working on submitting these applications.
Herbal products were reviewed as per the WRHA policy Use of Natural Health Products by Residents in PCH/LTC. Personal care/hygiene items – including things like over-the-counter medications and select creams and ointments – are provided based on the Manitoba Health Insured and Non-Insured Personal Care Services for PCH Residents policy and supply of some items will be transitioned to site Materials Management departments. This pharmacy transition has provided the opportunity to align medication coverage with these provincial and regional policies to provide equity across the province with respect to medication coverage for PCH residents.
---
New Drug Distribution System – PCH Units
November 19, 2020
Deer Lodge Centre will be updating the drug distribution system for our Personal Care Home Units. We will be transitioning to a multi-dose pouch packaging system, which is the preferred drug distribution model for long term care. Multi-dose pouch packaging is the standard of pharmacy services in place for the majority of PCH's across Manitoba.
As a result, starting December 3, 2020, PCH residents at Deer Lodge Centre will receive their medications from Medisystems Pharmacy, a specialized division of Shoppers Drug Mart. If changes to your family member's medications are required, you will be contacted prior to December 3rd. Otherwise your family member will continue to receive their medications as per usual.
If you have any questions or concerns, please speak to the Unit Manager.